4 EASY STEPS FOR
BUSINESS SETUP IN DUBAI
Our consultancy offers end-to-end assistance for businesses. We provide guidance on regulations, assist with company formation in Dubai, choose a suitable company name, and help identify the perfect location for your business.
Obtain Licenses and Permits
We offer seamless business setup services in Dubai assisting you from the ideation phase to handling legal paperwork and the final setup. We strive to offer comprehensive support at every step.
Our visa services are designed to simplify the application process and help business setup in the UAE with a focus on accuracy and attention to detail. We offer a range of visa solutions tailored to meet the unique needs of our clients.
Corporate Banking Assistance
We understand the importance of finding the right bank for your business. We assist our clients in opening and setting up a corporate bank account along with their business setup.
Ensuring a Seamless Business Setup Process
Hassle-Free & Timely Business Setup
Starting a business in Dubai can be time-consuming and requires extensive research and planning. With BusinessLink's professional assistance, you can easily navigate the business setup process, and invest your valuable time in your strategic goals.
Financial risks are involved in setting up a business in Dubai which can be avoided with proper support. We are the most reliable business setup consultants in Dubai, who can help you minimize these risks by advising you on legal, financial, and tax matters.
With BusinessLink's guidance right from the ideation process to the final setup, you can rest assured that we're there for you at each stage. BusinessLink is your strategic advisor, problem-solving guru, and reliable partner to start a business in the UAE.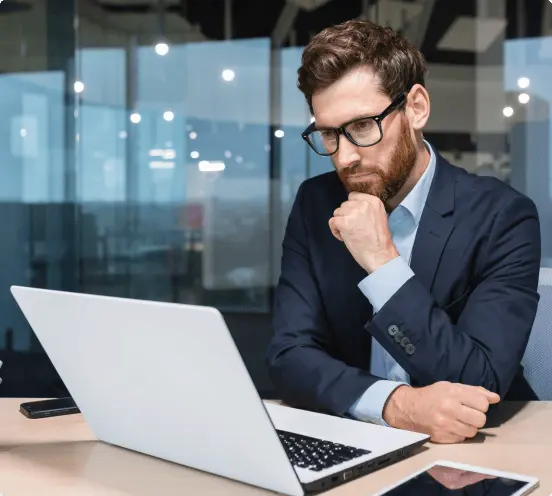 BUSINESS SETUP IN KSA MADE EASIER
Unlock your business's potential and tap into the thriving and ever-expanding KSA business landscape. With our expert support and services, you have to look no further than BusinessLink for your KSA business setup!
EXPLORE MORE WITH BUSINESS LINK!
We've worked with diverse clients, from startups to large corporations. We're grateful for their trust in us.
Transparency at
Every Step
We prioritize transparency by providing upfront information about the business setup cost and legal requirements associated with company formation.
With over 20 years of experience, we have assisted more than 10,000 entrepreneurs to set up their businesses in the UAE, KSA, Egypt, and the UK.
We understand that each business is unique. That's why we offer tailored solutions to meet the specific needs and goals of our clients.