Offshore Company Formation
The offshore is a bonus economic jurisdiction for business owners looking to trade smoothly outside the UAE. Check out what it offers and how to set up an offshore company
Offshore Company Formation
The offshore is a bonus economic jurisdiction for business owners looking to trade smoothly outside the UAE. Check out what it offers and how to set up an offshore company
Offshore business setup is the process of establishing a company outside the two main jurisdictions: mainland and free zone. An offshore company setup is ideal for young entrepreneurs as it allows 100% ownership and no requirement for a physical office or employees.
However, it's worth noting that offshore entities in the UAE are not allowed to conduct business within the UAE or with UAE residents. But, they are allowed to hold assets, open bank accounts, and conduct business internationally.
Benefits of an Offshore Company Setup
An offshore company formation comes with various advantages for entrepreneurs and investors looking to start a business in the UAE, easily.
Check out more benefits
Offshore companies in the UAE are exempt from corporate and income taxes. This can result in significant savings for the company, especially for new entrepreneurs.
Setting up an offshore company in the UAE is relatively quick and easy, with minimal paperwork required.
The UAE has a strategic location between Europe, Asia, and Africa, making it an ideal hub for companies looking to expand into international markets.
Offshore companies can provide a layer of protection for assets and investments.
Offshore companies in the UAE have limited liability, which means that the personal assets of the shareholders are protected in case of any liabilities incurred by the company.
Offshore companies in the UAE allow for the repatriation of profits to the home country of the shareholder, subject to certain restrictions.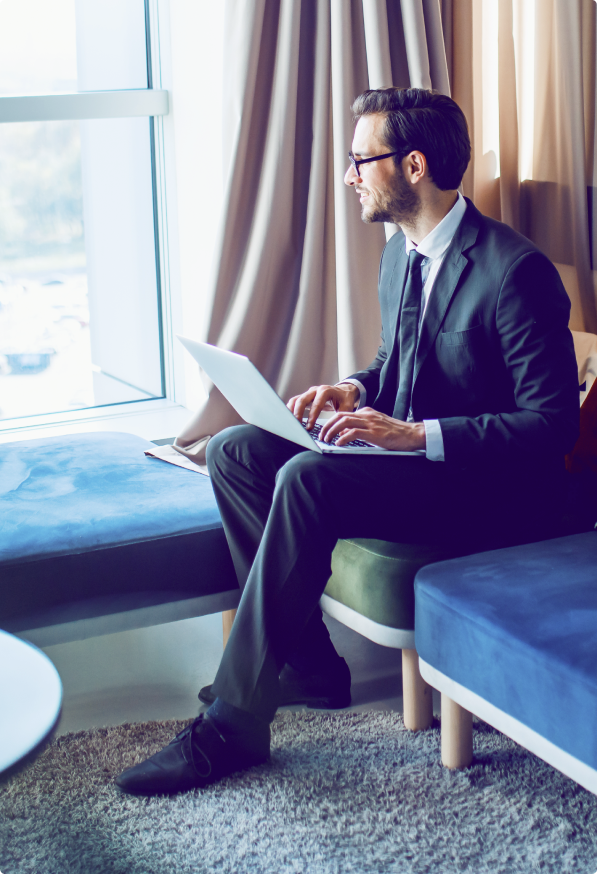 General Documents Required
for An Offshore Company Formation
The process of setting up an offshore business in the UAE involves several steps. Here's a step-by-step guide:
Choose a jurisdiction: The UAE offers several offshore jurisdictions, including Ras Al Khaimah (RAK) and Jebel Ali Free Zone (JAFZA), among others. Each jurisdiction has its own set of rules and regulations, so it's important to choose the one that best suits your business needs. You can seek the assistance of a professional business setup consultant to ensure you pick an ideal location for your business.
Determine the company structure: You will need to decide on the company structure, which can be a limited liability company (LLC) or a branch of a foreign company. An LLC is a separate legal entity that can conduct business and enter into contracts, while a branch is an extension of a foreign company.
Reserve a company name: Next, it is crucial to choose a unique name for your company and reserve it with the relevant authorities. The name should not infringe on any existing trademarks or intellectual property.
Prepare the necessary documents: The next step is to prepare the necessary documents, which may include the company's memorandum and articles of association, a board resolution, and a power of attorney for the registered agent.
Obtain a trade license: After registration, you will need to obtain a trade license from the relevant authorities. This will allow you to start operations in your offshore company.
Open a bank account: You will need to open a bank account for the company to manage finances and conduct transactions.
Maintain compliance: Once the company is registered, you will need to ensure compliance with all relevant laws and regulations. This may include submitting annual reports, paying taxes, and renewing licenses.
Easy Offshore Setup With Business Link!
The offshore company setup is a simple yet confusing process, especially if you are new to the UAE. We understand you could have more questions and need direction to ensure yourself a smooth business setup.
We got you! Contact our professional consultants today!
Offshore Company Formation in Dubai
Want to operate a business in UAE from outside? Business Link can assist you with your Offshore Company Formation in Dubai
Linking your business vision to reality in the UAE Offshore
Linking your business vision to reality in the UAE Offshore
Linking your
business vision
to reality in
the UAE Offshore
Offshore Company Formation in UAE
It's common to have a company setup in a setting that ticks all your requirement boxes. While for some, the requirements are different than others, to some extent, privacy, security, and profitability is something that is desired across the board. The Offshore jurisdiction offers exactly this. With Business Link, you can set up a successful Offshore business today.
What is an Offshore Company?
Offshore companies in the UAE are ones that have been set up to operate from outside the registered location of ownership. The Offshore license provides a way for investors looking to do business in the country to set up their companies without being physically present for the setup process and to carry out their operations remotely as well.
Offshore companies are registered much differently than Mainland and Free Zone companies. To operate in this jurisdiction, investors are issued only a certificate of incorporation and not a traditional business license to start their business operations. This regulation proves to be highly beneficial as it aids in the speedy processing of your application. This also means Offshore companies are prohibited from doing business within the UAE, and can only participate in international trade.
Benefits of opening a company in the UAE offshore
Particularly important for high-net-worth individuals, this feature allows you to steer clear of any unforeseen and unwanted legal hindrances, as well as aids in safeguarding your valuable assets. Offering the sort of security and protection that isn't available for those operating a Mainland or a Free Zone company – the Offshore license builds a legal wall of sorts to enable your assets to remain in a safe and secure setting.
The Offshore license has long been popular among foreign investors for whom privacy and protection is key. Offshore businesses in the UAE are not obliged to publish any information regarding their company, shareholders, or their financial information anywhere in the public domain. These companies are also exempt from having to file financial accounts or carry out annual audits for their internal financial operations. The Offshore authorities are committed to protecting your privacy and refrain from sharing your information until and unless you become a subject of a legal investigation.
Those having invested in the UAE Offshores are completely exempt from income, corporate, and personal tax. This is a highly beneficial feature that massively attracts foreign investors, which in turn brings in further investment and benefits the country's economy.
Offshore regions for business setup
Launched in 2003 in collaboration with the Dubai Government, the JAFZA Offshore is an ideal location for foreign investors that are looking to set up their businesses in the region. Since JAFZA in itself is a Free Zone region, offshore companies set up here will be regulated by the Free Zone Authority. A benefit available to Offshore companies in the JAFZA Offshore is that they can purchase property in Dubai – and it's the only Offshore jurisdiction permitting this.
Established and regulated by the Ras Al Khaimah Investment Authority (RAKIA), the RAK Offshore was launched in 2007. Within a year of its inception, it became home to 1,900 International Business Companies (IBC). The RAK Offshore zone is popularly known to be one such zone that provided more flexibility than any other offshore location in the UAE.
Though the Ajman Offshore was the last to be developed, as compared to the JAFZA and RAK Offshores, it prides itself on being the most economical offshore, and registering to set up your business here is comparatively the least time-consuming.
While a lot of the details and regulations that govern these Offshore jurisdictions are more or less the same, there are plenty that are specific to each one. To understand these better, it's important to work with a qualified consultancy firm that's up to date with ever-changing laws to ensure there are no unnecessary delays affecting your business venture. Hire us to make your offshore business setup process manageable and quick.
Documents required to establish your company in the UAE Offshore
How can Business Link assist?
With Business Link, offshore company formation in Dubai can be a smooth sailing experience. With over a decade's worth of experience handling Offshore clients, our experts can guide you better on the documents and approvals required, the do's and don't of business setup as well as the activities permissible by Offshore authorities.