FAQs for Business Setup in UAE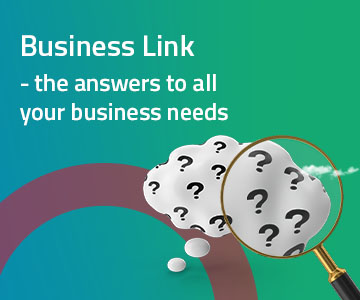 Frequently Asked Questions
Do you want to know everything about business setup in Dubai? Ask the experts of Business Link who aim to make these processes easier for you. Our experts not only manage your business setup process but also guide you through such common questions that may arise.
Take a look at some of our most UAE Business Setup FAQs.
1) What is the UAE Mainland, Free Zone and Offshore?
The UAE Mainland Zone is an economic zone or jurisdiction which companies can run their businesses from. Companies based in the UAE Mainland are licensed by each Emirate's own Department of Economic Development (DED). Setting up a business in the UAE Mainland offers the ability to trade without any restrictions, inside and outside the UAE.
The UAE Free Zone, similarly, is the jurisdiction governed by the Free Zone Authority. The Free Zone provides a wide range of benefits ranging from 100% ownership, tax exemptions, furnished office spaces and more – making it a highly desirable license for businesses to obtain.
The UAE Offshore is the third jurisdiction or economic zone in which investors can set up their companies in the UAE without their physical presence. They can also conduct their operations that take place inside UAE, while being outside UAE.
2) How can I open a bank account in Dubai/UAE?
3) What sort of business activities need special approvals?
Some businesses in the UAE cannot be set up simply with typical business licenses. Due to the nature of their activities, they require special approvals. If your business activity is under the realm of Education, you require special approvals from the Ministry of Education or the Knowledge and Human Development Authority (KHDA). If your business is related to engineering or construction, you require approval from the Municipality. If your business has anything to do with telecommunication or networks, Etisalat will be the authority to issue an approval.
4) What items can I trade under a general trading license?
You can trade, import, and export anything under a general trading license, also known as a commercial license. Gold and oil, however, need further approvals, which is why the same rules don't apply to these items.
5) Can I set up a branch for a foreign company in Dubai?
You are mainly required to have the documents of your parent company, or holding company attested by the Ministry of Foreign Affairs, in order to kickstart your branch setup process. After that, it's important you reserve a trade name, get approval from the Ministry of Economy and the Department of Economic Development (DED). Once that's done, you need to lease an office space, and you can start your operations in the country.
6) What are the business activities that do the best in UAE?
While there's no saying which activity or industry will end up doing well, here are some that have already been established as highly recommended industries to carry out business in;
IT-related services
Healthcare services
Delivery services
Travel and tourism services
Cleaning and maintenance services
General trading businesses
7) What are the different types of business licenses that can be applied for?
There are four types of business licenses that can be opted for if you're looking to set up a business in the UAE. These are:
Commercial license: Businesses involved in the trading of goods are issued commercial licenses. Few business activities that fall under the commercial license are the trading of goods and commodities, manufacturing and exporting products, real estate, logistics, and more.
Tourism license: Businesses dealing in the travel and tourism industry, such as travel agents, tour operators, hospitality industry, etc. are required to obtain a tourism license.
Professional license: The professional license is a mandatory license issued to those individuals looking to engage in providing any type of service. Since this is a service-oriented license, it's crucial for individuals to submit proof of expertise or some form of educational qualification to certify their knowledge in the field.
Industrial license: businesses that are involved in industry-related services such as manufacturing, converting natural resources, or altering raw materials. A key requirement to obtain or work with an industrial license is that a business must have a warehouse within the UAE.
8) How long does license renewal take?
Your license will take as little as one week to be renewed, provided you send all the required documents along. These documents are:
BR/1 Form signed by the shareholder(s)
Passport and visa copies of the shareholder(s)
Your business' lease agreement (if applicable)
A copy of your previous trade license
9) Do I need to rent an office space to be issued a business license?
On paper, it is required for you to have an office address in order to have a business license issued for your business. However, you don't necessarily require an office space to apply for a business license. Depending on your business activity, if you don't require an office to carry out your day-to-day activities, you can obtain a virtual office license that will serve as an address you can use on your business license, which can also be the space in which you can have business meetings, if required, and can use it as a mailing address too.
10) How can I liquidate my company?
To liquidate your company, you are first required to submit all documents such as the original registration certificates, shareholder's resolutions, trade license, and obtain clearance certificates, MoA, Power of Attorney, among many other documents to the concerned authorities. After which you are required to put up an announcement in a newspaper and wait for a period of 45-days. Post this period, your company liquidation process will be complete.
Business Link strives to provide you with the best business setup solutions to ensure your business reaches greater heights. If you've got more questions regarding business setup in UAE, don't hesitate to get in touch and let our experts take your business idea onto the center stage!