Business Link UAE - The Best Business Setup Consultants in UAE
We are your link to success!
We are your link to success!
We are your
link to success!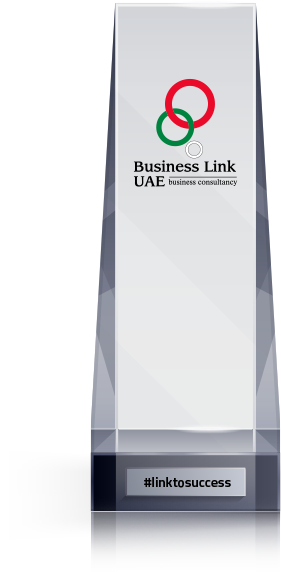 Business Link UAE was established in 1999, with the aim to help individuals of all ages achieve their entrepreneurial dreams. Providing a vast range of business setup services both in UAE and KSA. We are proud to be the pioneers in the region catering to both of GCC's investment hubs.
As the pioneers of business setup solutions, Business Link UAE has helped set up businesses of over 20,000 individuals in the past two decades. Our extensive clientele encourages us to do better with each passing day, so we continue helping more such individuals turn their dreams into reality.
The comprehensive approach we follow allows us to offer end-to-end solutions for your business needs. Our dedicated team of professionals, experts in their craft, assist our clients till the very end – from idea to an up-and-running business. To us, client satisfaction is a priority we don't compromise on – which is an affirmative when our client retention and success rates are looked at.
Our dedicated team of business setup consultants in Dubai, UAE ensures to guide you each step of the way. Given our experience in the field, we've seen all of what goes on in the background, which is why we're the ideal business consultancy to hire. Our key links with government bodies and relevant authorities are advantages we hold high and make use of to process our clients' paperwork, licenses, and approvals quickly and efficiently.