Setting up in a UAE free zone is a lucrative opportunity for entrepreneurs exploring the market, especially with its added benefits. Business Link offers comprehensive assistance to entrepreneurs who wish to establish a free zone company in the UAE
Setting up in a UAE free zone is a lucrative opportunity for entrepreneurs exploring the market, especially with its added benefits. Business Link offers comprehensive assistance to entrepreneurs who wish to establish a free zone company in the UAE
UAE is an undoubtedly popular destination for entrepreneurs and foreign investors looking to establish their businesses. Thus, the UAE offers one attractive option for company formation in the UAE – Free Zone.
A free zone is a designated economic area that offers various benefits to businesses, including 100% foreign ownership, zero taxation, and simplified company registration processes.
With over 45 free zones spread across the seven emirates of the UAE, each with its unique advantages and focus industries, a freezone business setup option provides a flexible and attractive environment for foreign investors to start their business in the UAE.
Advantages of a Free zone Business Setup
Setting up a business in a UAE free zone offers several advantages for foreign investors.
Here are some of the key benefits
In a UAE free zone, foreign investors can own 100% of their business without the need for a local partner or sponsor. This provides investors with greater control over their business operations and decision-making.
Businesses in UAE free Zones are exempt from corporate and income taxes, as well as customs duties on imports and exports. This can lead to significant cost savings for businesses.
Free Zones are known for their modern infrastructure, including advanced telecommunications networks, state-of-the-art office and industrial facilities, and excellent transportation links.
UAE Free Zones offer investors the flexibility to start with a small operation and scale up as their business grows. Many free zones also allow for the relocation of business activities within the jurisdictions
or to other locations in the UAE.
The UAE is strategically located at the crossroads of major trade routes, making it an ideal location for businesses looking to access markets in Europe, Asia, and Africa.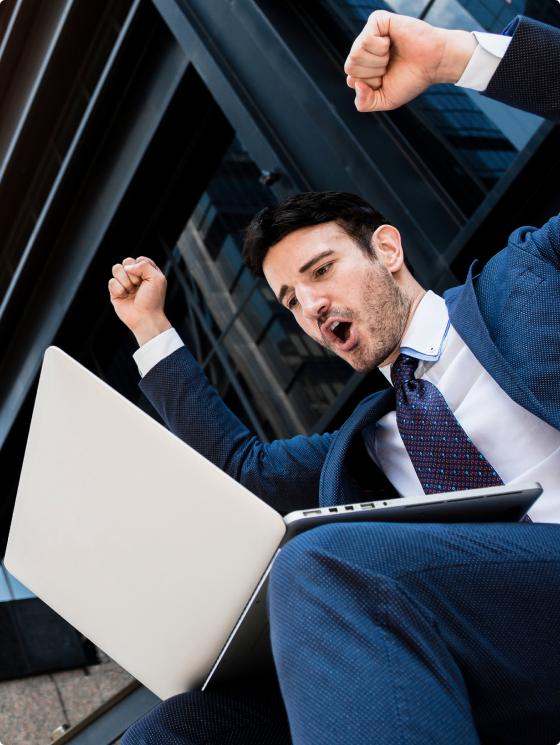 Your Trusted Business Setup Partner
Our extensive knowledge of the UAE freezones can help you choosing the right freezone based on your business requirements.
Business Link offers affordable company formation packages, making it an excellent choice for entrepreneurs who want to establish their businesses in the UAE without breaking the bank.
We have a proven track record of helping entrepreneurs establish their businesses in the UAE. Our high success rate make us an ideal business setup partner.
Setting up a free zone company in any city across the UAE is a relatively simple and straightforward process. Here is the step-by-step process:
Choose the Appropriate Free Zone: The first step in setting up a business in a free zone in the UAE is to choose the appropriate free zone for your business needs. With over 40 free zones in the UAE, each with its own set of rules and regulations – the choices are abundant. Each free zone is designed to cater to specific industries, so it is essential to choose a free zone that is suitable for your business.
Decide on the Business Structure: Once you have chosen the appropriate free zone, you need to decide on the business structure. You can set up your business as a free zone establishment (FZE), free zone company (FZC), or branch office.
An FZE is a single-owner company, while an FZC is a company with two or more shareholders. A branch office is an extension of an existing company that is registered outside the UAE. Our expert consultants can assist you in picking the right legal structure for your business.
Reserve a Company Name: Next, you need to reserve a company name. The company name should be unique and must not violate any trademark or intellectual property laws. You can check the availability of the name on the website of the free zone authority.
Obtain a License: The next step is to obtain a license for your business. The type of license you require depends on the nature of your business. For example, if you want to set up a trading company, you need to obtain a trading license, while a manufacturing company requires a manufacturing license.
Register the Business: Once you have obtained the license, you need to register your business with the relevant authorities. The registration process involves submitting the necessary documents, such as passport copies of shareholders, a business plan, and the Memorandum and Articles of Association. You will also need to pay the registration fee and the annual license fee.
Open a Corporate Bank Account: One of the final steps is opening a bank account. You will need to provide the bank with the necessary documents, such as the license, the Memorandum and Articles of Association, and the passport copies of shareholders.
Obtain Visas: Finally, obtain visas for your employees. Free zones in the UAE offer a simplified visa process, and you can obtain visas for your employees within a few days. The number of visas you can obtain depends on the type of license you have and the size of your office space.
A free zone business can be a great option for entrepreneurs looking to expand their business. Moreover, with Business Link the process of setting up a free zone business is relatively straightforward, with streamlined procedures and minimal paperwork.