Looking to start a business in the UAE, with an easy setup and added benefits?
A mainland business setup might just be the answer.
Check out the benefits and process of setting up in this jurisdiction.
Looking to start a business in the UAE, with an easy setup and added benefits?
A mainland business setup might just be the answer.
Check out the benefits and process of setting up in this jurisdiction.
A mainland business refers to a company that is registered and licensed to operate in any part of the UAE outside of the free zones. Mainland companies can conduct business within the UAE and internationally and are allowed to bid for government projects and tenders.
Moreover, mainland companies are not limited to specific industries or activities and can conduct business in any sector, subject to obtaining the necessary permits and licenses.
Benefits of Setting Up in the Mainland
Companies established in the mainland have access to the local market of the UAE, along with the international market.
With the laws in place, businesses in the mainland zone can own 100% of the company and get right down to business without having to look for an Emirati partner. Foreign investors have enormous potential to contribute to the UAE's growth-machine economy with 100% foreign ownership of mainland UAE businesses.
A mainland company has no geographical constraints and no prohibitions on business with other companies. Mainland businesses can conduct business with consumers or provide services to the government. Businesses here can open many branches and establish a strong presence across the country with a mainland company setup.
There is no minimum capital requirement to set up a business in the mainland, which makes it easier for startups to establish their businesses.
The UAE has a favourable tax regime, with no corporate or personal income tax.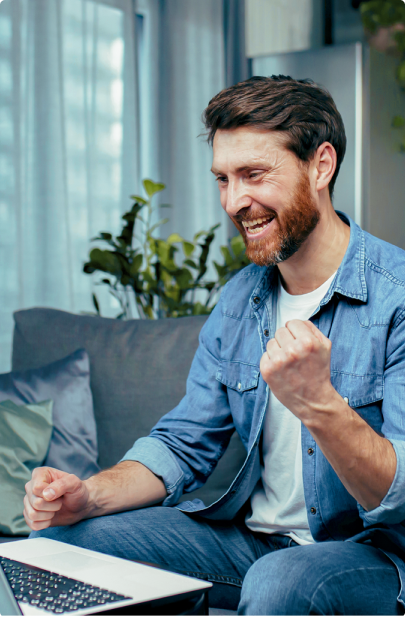 Why Choose Business Link for a Mainland Company Setup?​
Our company formation services simplify the process of setting up a business in the mainland. From document preparation, and obtaining necessary permits and licenses to the final setup – we've got you.
Business Link's strong ties with the government give an extra edge to our clients by accelerating their paperwork and getting special approvals from the authorities in no time!
With two decades in the industry, we understand the legal and regulatory requirements for setting up a business in mainland and can provide expert guidance and support throughout the process.
The process of setting up a business in mainland UAE involves the following steps:
Choose a local sponsor: Depending on the nature of your business, your foreign company may require having a local sponsor to establish a business. These include energy, oil and gas, etc. A local sponsor can be an individual or a company that is a UAE national. Ensure this step with a business consultancy before moving forward.
Pick a business activity: Companies must choose a business activity that is permissible under UAE law. One can choose from the 2000+ activities listed under the Dubai Economic Department and similar government entities specific to the emirate. Some of these activities include ecommerce, media and publishing, agriculture, hospitality and manufacturing.
Identify the business structure: There are several legal business structures to setup your company under. Some of the common ones are: Sole Proprietorship, Limited Liability Company (LLC), Public Joint Stock Company (PJSC), etc. LLC is the most common type of business establishment in the UAE.
Reserve a trade name: The company must reserve a unique trade name for their business. There are a few things to keep in mind when naming your business in the UAE. For example, it is not permitted to use offensive language, make religious allusions, or imply support for other organizations. The trade name must only contain full names. Also, if translated into another language, the name must be written as sounded, not literally translated.
Obtain initial approval: The company must obtain initial approvals from relevant authorities, such as the DED and other regulatory bodies, depending on the nature of the business activity.
Draft the Memorandum of Association (MOA): The MOA is a legal document that outlines the company's activities, ownership structure, and other details. You can check the documentation required, as per the structure and business activity of your company with a business consultant.
Rent office space: The company must rent an office space in the mainland to obtain a trade license. The UAE offers a wide range of office spaces, from rentals to flexi-desks and co-working spaces to virtual offices. You can choose one that fits the size and budget of your business.
Obtain a trade license: This stands as the crucial point in setting up your business in the UAE. The company must obtain a trade license from the DED to carry out business activities in the mainland. You will need to submit all required documents during this step.
Register for taxes: Companies must register for taxes with the Federal Tax Authority (FTA) if they meet the taxable threshold.
Apply for visas: Business owners in the UAE mainland are not subject to any restrictions when applying for visas. Nonetheless, the area of office space needed should be in line with the number of visas requested. 100 sq. ft. of office space per visa is the standard rule.
Additionally, foreign owners can obtain an investment visa by which they can sponsor their families to live and work in the UAE for up to three years.
Overall, the process of setting up a business in mainland UAE involves several steps and it is recommended to partner with a local business setup consultancy to ensure you have a smooth business setup in the UAE mainland. It is also important to note that the process may vary depending on the nature of the business activity and the emirate in which the company is being set up.
Mainland Business Setup in UAE
Seamless and cost-effective solutions for mainland business license in UAE
Get in touch to set up your Mainland Company today
Get in touch to set up your Mainland Company today
Get in touch to
set up your Mainland
Company today
Starting Mainland Company Setup
Mainland is a great jurisdiction for investors who prefer complete freedom in terms of running their business.
When it comes to mainland company formation, Business Link assists local and foreign investors to ensure a seamless business setup process. 
Reasons to Set up a Mainland Company in UAE
Immense freedom and flexibility to trade.
Permission to conduct business activities in and outside the UAE without restrictions.
What is a Mainland Company?
Benefits of setting up a business in the Mainland
Mainland Regions for Business Setup
The UAE is home to various mainland jurisdictions that investors can use to launch their businesses. Since each Emirate offers different advantages depending on the business activity – setting up a business in the UAE can do wonders for your business.
Dubai is the most popular business setup hub which offers a variety of activities – and it only continues to grow. Each business zone in Dubai offers unparalleled advantages. Be it in Business Bay, Al Quoz, Jumeriah, or Al Qusais, depending on your business activity, you are sure to find an area that allows your business to thrive.
The Abu Dhabi Mainland is quickly becoming one of the fastest-growing zones due to the continuous national developments. Unlike other Emirates, commercial licenses in Abu Dhabi are valid for two years.
Company formation in Sharjah is an excellent option because of its strategic location and ease the on the pocket. Connecting multiple trade zones, ports, and industries, Sharjah is definitely a booming place for business set up. 
The economy of Ajman is one that's growing quickly. As it is actively being developed to become more investor-friendly, it is an ideal consideration for future business ventures. It is a preferred hub for business due to its efficient lease options and the availability of affordable offices.
Setting up a company in the RAK Mainland assures plenty of growth opportunities, along with the usual benefits that come with Mainland company formation. Situated only an hour away from Dubai, the Emirate has much to offer to investors looking for a breeding ground for their businesses – thanks to their thriving economy. Enquire Now
Fujairah's location allows for trade to take place both through sea and air routes – an aspect that's vital for those wanting their business to grow abundantly. With the help of new policies and an encouraging business environment; companies set up in Fujairah's Mainland get to reap many benefits. Enquire Now
UAQ Mainland is a thriving jurisdiction to set up your business in. Activities such as trading and construction have long been the most practiced in the Emirate, with other activities slowly breaking through and making a name for themselves!
We are committed to always assisting our clients no matter no complicated the scope of work may be. Our dedicated experts offer trusted solutions, unmatched guidance, and support throughout your business setup process. Let Business Link be your link to success.
Legal entities in the Mainland
A Limited Liability Company (LLC) is a common company type that exists in the UAE Mainland. This company type is generally founded with 2-50 shareholders, and their liability is limited only to the shares of their business' capital. A Limited Liability Company proves to be a great choice for investors because of the flexibility that comes along with it; LLCs can trade freely anywhere in and outside the UAE.
A subsidiary company in the UAE is a legal entity that's independent of the parent company – meaning the parent or holding company will not be liable or accountable for the actions of the subsidiary.
A civil company, also known as a civil establishment or a professional company is one that is suited to individuals in the service-oriented industry. While it provides 100% foreign ownership, it's a company type that involves unlimited liability.
The branch office of a company operates differently from a subsidiary, in that it isn't a separate legal entity. The activities and operations of a branch office may be similar to its holding company and do not necessarily need to be identical; the name, however, is required to remain the same.
The sole establishment, or sole proprietorship, is another type of company that can be formed in the UAE, that permits investors to only conduct commercial or professional activities in the country. As the name suggests, these established are owned by one person who takes complete responsibility for all the liabilities of the company.
A branch of a foreign company can be set up in the UAE, under the same name and carry out the same activities and act as an extension of the parent company that's been set up outside of the UAE.
Our qualified consultants are experienced with Mainland Licenses and have long assisted individuals in setting up their companies in different Mainlands. Get in touch with us and we'll guide you through the process too!