Offshore Company Formation in Ras Al Khaimah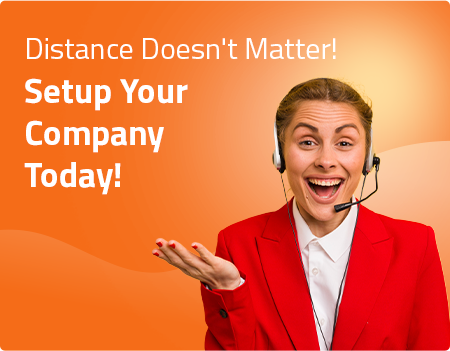 Offshore Company Setup in RAK

Ras Al Khaimah (RAK) is one of the seven emirates in the United Arab Emirates. And a popular destination for offshore company formation due to its favorable business environment and low tax rates.
The RAK offshore is governed and regulated by the Ras Al Khaimah Investment Authority, RAKIA, and all applications and licenses are approved. 
However, it is important to note that offshore companies in Ras Al Khaimah are not allowed to conduct business within the UAE (in other emirates). The company can only conduct business outside of the UAE (international). 
Benefits of Setting Up in RAK Offshore:
RAK is a favorable business setup destination, chiefly due to its low-cost setup options and ease of doing business.
Here are some benefits: 
Please note: The registrar can request additional documents during the registration process, not mentioned in this list. 
With Business Link, the company formation process is simple and easy to comprehend. Our expert assistance will ensure you have a smooth business setup in RAK. 
Here is an overview of the steps to establish a company: 
We provide various services for individuals and companies looking to set up an offshore company in RAK. These services include company registration, business licenses and visas, and assistance in opening a bank account.
Contact us to get started on your entrepreneurial journey in RAK!