Umm Al Quwain Free Zone Business Setup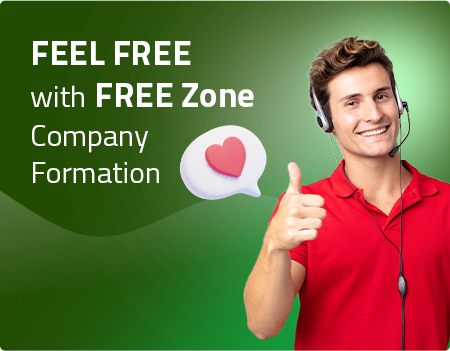 Umm Al Quwain Free Zone Business Setup
Want to explore more free zone business setup opportunities? Invest in Umm Al Quwain free zone business setup. The stunning city of Umm al Quwain Is located in the north of UAE and is popular mainly as a tourist site for those wanting to experience its history and culture, beaches, and mangroves. Along with all this, it's quickly establishing itself as an excellent area to trade and carry out business activities in.
UAQ Free Zone is a strategic initiative of the Government of Umm Al Quwain as it provides investors with excellent infrastructure and incentives for a prosperous business community.
The UAQ FTZ is situated close to the UAE's primary seaports and within one hour's drive from Dubai International Airport and Sharjah International Airport, ensuring easy access to the rest of the world.
Umm Al Quwain Free Trade Zone offers a platform to engage micro-businesses and companies with minimal budgets. The process of seeking approvals and the sort of documentation that goes into setting up a business is much easier here as their main aim is to get your business up and running within no time. UAQ FTZ's investor-friendly environment will allow you to run a successful business in the UAE. Umm Al Quwain's stable economy, open investment climate, and low costs of living make it a strategic business destination.
Our team has been actively assisting investors in setting up their businesses in the UAQ FTZ!
Process of setting up in the UAQ Free Trade Zone
The first step of business setup in the Umm Al Quwain FTZ is to finalize your business activities. Knowing what you want your business to be involved in is crucial as it's one of the steppingstones to perfecting your company formation.
2. Decide on a company name
It's important to take your time with the name as it's what your clients and your audience will use to identify your business from hereon.
A few other factors to consider is whether your chosen name is available? What the meaning of your name is? If you plan on keeping the name as that of the owner or shareholder, you must keep in mind that the full name needs to be present, initials or abbreviations are not permitted by law.
3. Draft your free zone application
Now that the direction you want to proceed in is clear to you, the next requirement is to fill in and send your official application to the free zone authority. To successfully send across your license application, you must submit the following documents, among others:
Copies of shareholders' passports.
Copies of shareholders' visa (if applicable).
Passport sized picture of the investor (soft copy)
The entire set of documents that are required by the UAQ FTZ may be more or less – depending on your license type and the activities you plan on conducting within. Get in touch with our consultants for a detailed list and additional guidance.
Provided you submit all documents along with your application, you should have a license issued in no time! After this, you can be on your way to apply for visas, open a corporate bank account and begin your company operations successfully.
At Business Link, we support our clients through the entire process of UAQ free zone company setup. Our team can help in managing your paperwork, approvals, and complete setup procedure to ensure the experience of launching a business is quick and efficient!