Business Setup in Sharjah Free Zones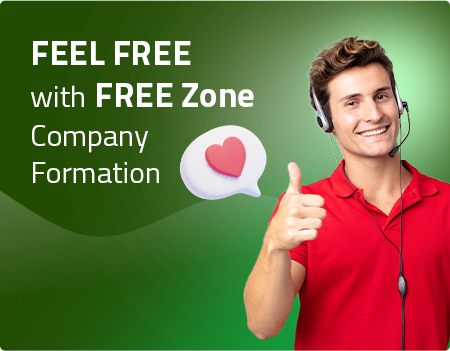 Start your Business in Sharjah Free Zones
Business Setup in Sharjah Free Zone can be a great and feasible option if you're just starting out or are looking to expand your business. Starting something from scratch can always be a little nerve-wracking but the vibrant city of Sharjah is a wonderful place for you to place the steppingstones of your enterprise.
The free zones of Sharjah are located strategically to assist with trade and the general need of investors. It's also a rather affordable alternative for business setup in the city – making it one that's highly desirable.
With amenities such as highly developed infrastructure and low rents as well as license issuance that goes round the clock, free zones within Sharjah have become the latest talk of the town.
Business setup in Sharjah Free Zones can easily become a tough task, which is why it's best to hire reliable business consultants. Our business setup advisors are well-versed and knowledgeable in free zone company setup – making us the business consultancy of choice.
The location of Sharjah proves to be highly beneficial as it caters massively to sea-route trades, due to it being situated on the Persian Gulf as well as the Gulf of Oman. Whether you want to set up a business in the media and entertainment industry, business consultancy or marine-related sector, or perhaps something in IT, Sharjah free zones cater to all needs.
Sharjah Media City Free Zone
Hamriyah Free Zone Authority (HFZA)
Sharjah Airport International Free Zone (SAIF)
Sharjah Publishing City (SPC)
Process of business setup in Sharjah free zones
With Business Link, your company formation in a free zone in Sharjah can be seamless, quick, and easy as you can imagine! The process of setting up your company in the Sharjah Free Zone is mentioned below:
When looking to find a free zone, it's important you first consider what type of free zone you want to base your company in. You can either look for an industry-specific free zone built around serving specific business activities. Similarly, you could also look into investing in broader free zones that are built to serve a vast range of business activities.
Next, for business setup in a Sharjah free zone, you must finalize your business activities. Knowing what you want your business to be involved in is crucial as it's one of the steppingstones to perfecting your company formation. By deciding on business activities, you will also find it easier to find the free zone you want to work within as they all cater to different markets.
3. Decide on a company name
It's important to take your time with the name as it's what your clients and your audience will use to identify your business from hereon.
A few other factors to consider is whether your chosen name is available? What the meaning of your name is? Does it disrespect or defame a section of society? If you plan on keeping the name as that of the owner or shareholder, you must keep in mind that the full name needs to be present, initials or abbreviations are not permitted by law.
4. Draft your free zone application
Now that the direction you want to proceed in is clear to you, the next requirement is to fill in and send your official application to the free zone authority you've selected. To successfully send across your license application, you must submit the following documents, among others:
Due to the difference in nature of these jurisdictions, they will have some requirements that are different from others. Having assisted in the setup of hundreds of companies in the free zones of Sharjah, our team can assist you with additional documents you may require and how you can obtain these.
Provided you submit all documents along with your application, you should have a license issued in no time! After this, you can be on your way to apply for visas, open a corporate bank account and begin your company operations successfully!
To get started on your company in one of Sharjah's free zones, get in touch with our qualified business setup advisors who can guide you effectively in the right direction.