RAK Free Zone Company Setup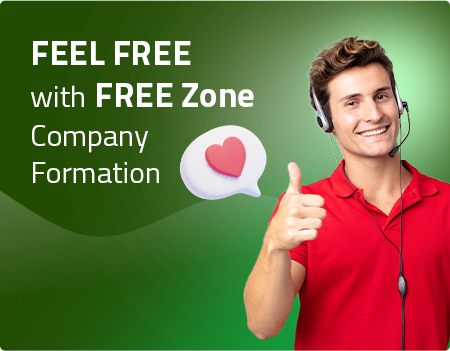 Business Setup in Ras Al Khaimah Free Zone
Among the most beautiful Emirates in the UAE, Ras Al Khaimah (RAK) holds a lot more than just stunning views. Ras Al Khaimah is slowly developing into an upcoming investment hub given its strategic location and neighboring countries – allowing for better trading activities to take place. RAK free zone business setup issues different licenses, depending on your requirements and the sort of activities you're looking to be involved in.
Company formation in Ras Al Khaimah, in recent years, has gone up greatly. After being established in 2000, the RAK free zone has quickly worked on its offering to be more appealing to a larger section of society. The cost of setting up here too is among the lowest in the UAE – adding to its reputation. What's more? RAK free zone business setup is a quick process when compared to other free zones of other Emirates.
If you're looking to set up a company within a UAE-free zone, why not consider RAK free zone as your top choice?
Ras Al Khaimah Economic Zone (RAKEZ)
RAKEZ supports all businesses with full-fledged business setup packages with awesome facilities and cost-effective services. They provide customized solutions for almost all kinds of business setup activities.
The Ras Al Khaimah Free Trade Zone (RAK FTZ) was established in 2000.  One of the leading investment destinations for more than 8,600 companies from over 100 countries, representing more than 50 industry sectors. Its strategic geographical location is well-positioned to help companies easily take advantage of the trade flows between East and West.
As one of the fastest-growing free zones in the Middle East, Ras Al Khaimah free zone offers four unique free zone parks that suit the needs of foreign investors with their desires for RAK free zone business setup. These are Business Park, Technology Park, Industrial Park, and Academy Zone.
Process of RAK Free Zone Company Setup
The first step of business setup in the RAK free zone is to finalize your business activities. Knowing what you want your business to be involved in is crucial as it's one of the steppingstones to perfecting your company formation.
2. Decide on a company name
It's important to take your time with the name as it's what your clients and your audience will use to identify your business from hereon.
A few other factors to consider is whether your chosen name is available? What the meaning of your name is? Does it disrespect or defame a section of society? If you plan on keeping the name as that of the owner or shareholder, you must keep in mind that the full name needs to be present, initials or abbreviations are not permitted by law.
3. Draft your free zone application
Now that the direction you want to proceed in is clear to you, the next requirement is to fill in and send your official application to the free zone authority you've selected. To successfully send across your license application, you must submit the following documents, among others:
It's only natural for the RAK Free Zone to have certain requirements that are different than others. Because of this, the total documents that are required by each free zone may be more or less – depending on your license type and the activities you plan on conducting within.
Provided you submit all documents along with your application, you should have a license issued in no time! After this, you can be on your way to apply for visas, open a corporate bank account and begin your company operations successfully.
RAK gives you the opportunity to set up businesses within several industries and as an up and coming free zone locality, it can definitely do wonders for your business! Book a consultation and allow us to assist you in setting up your dream business!
Ras al Khaimah Free Zones