Ajman Free Zone Company Setup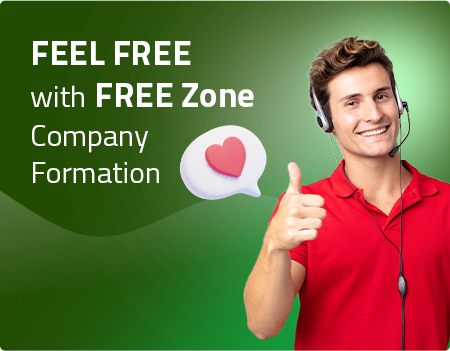 Setup Your Business in Ajman Free Zones
Are you looking for an Ajman free zone company setup?  Ajman free zone is rapidly growing and is considered an ideal place for trading services and industrial activities such as construction, manufacturing, transport services, wholesale, retail, business services, etc. Ajman's green and healthy economy along with low maintenance cost makes it an incredible destination for setting up a business.
The Ajman free zone has had a major hand in the increasing economy of the Emirate. Ajman Free Zone Company Setup is among the most economical options available to investors, especially those looking to set up smaller businesses with limited funds.
The Ajman free zone was established in 1988 and its convenient location gives way to easy access to several seaports as well as to international airports. Along with this, they offer a completely digital setup that allows businesses to advance quicker, business set up packages that are customizable and world-class infrastructure – making the Ajman free zone highly alluring. A massive advantage here is that to obtain a license, the physical presence of the investor is not necessary.
Ajman free zone company setup is a service our consultants are increasingly providing due to the rise in inquiries, and its attractive features. If you've been wanting to launch your enterprise in an economic jurisdiction, look no further as the Ajman free zone is the one for you. Give us a call and let us assist you in free zone license in Ajman.
Process of Ajman free zone company setup
When looking to find a free zone, it's important you first consider what type of free zone you want to base your company in. You can either look for an industry-specific free zone built around serving specific business activities. Similarly, you could also look into investing in broader free zones that are built to serve a vast range of business activities.
Next, for business setup in the Ajman free zone, you must finalize your business activities. Knowing what you want your business to be involved in is crucial as it's one of the steppingstones to perfecting your company formation.
3. Decide on a company name
It's important to take your time with the name as it's what your clients and your audience will use to identify your business from hereon.
A few other factors to consider is whether your chosen name is available? What the meaning of your name is? Does it disrespect or defame a section of society? If you plan on keeping the name as that of the owner or shareholder, you must keep in mind that the full name needs to be present, initials or abbreviations are not permitted by law.
4. Draft your free zone application
Now that the direction you want to proceed in is clear to you, the next requirement is to fill in and send your official application to the free zone authority. To successfully send across your license application, you must submit the following documents, among others:
The entire set of documents that are required by the Ajman free zone may be more or less – depending on your license type and the activities you plan on conducting within. For a detailed list and additional guidance, getting in touch directly with our consultants would be the most beneficial to your case.
Provided you submit all documents along with your application, you should have a license issued in no time! After this, you can be on your way to apply for visas, open a corporate bank account and begin your company operations successfully.
Our experts have knowledge of all that's required to set up a company in the Ajman free zone, from documents to additional approvals, pre-requisites and more. We're always looking to add to our existing clientele as we aim to help as many aspiring entrepreneurs as possible!