Abu Dhabi Free Zone Company Setup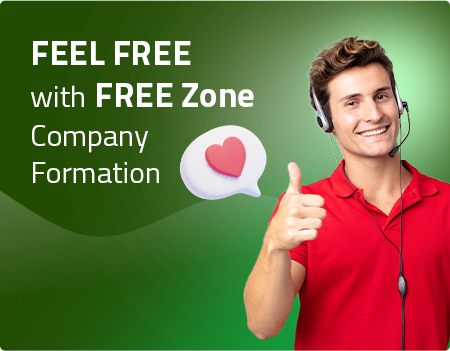 Establish a business in the Abu Dhabi free zone
As Abu Dhabi is the capital of all seven emirates, 80% of the country's land is owned by this emirate. So it offers a good and huge environment for those who are planning for business setup in Abu Dhabi, especially in any of the Abu Dhabi Free Zones. Abu Dhabi free zone company setup has more advantages like incentives and facilities for the shareholders. Abu Dhabi free zone company formation is the driving force for the economic growth of the emirate and for the increasing foreign investments.
Business Setup in Abu Dhabi Free Zones offers several benefits for shareholders such as tax incentives, policies surrounding healthcare, and an environment that's immensely business friendly.
Setting up a company in Abu Dhabi's free zone is considered by many to be a lengthy procedure but with Business Link, it'll be nothing but a smooth ride. Our motivated consultants take the load of your documentation and all the running around the pertains upon themselves, so you can sit back, relax, and watch as your business unfolds!
Free zones in Abu Dhabi are located in different regions of the city, allowing each business activity and investor involved in them to flourish from its geographical positioning. The most popular free zones in Abu Dhabi are;
Khalifa Industrial Zone Abu Dhabi (KHIZAD)
Process of forming a business in the Abu Dhabi free zone
With Business Link, your company formation in a free zone in Abu Dhabi can be seamless, quick, and easy as you can imagine! The process of setting up your company in the Abu Dhabi Free Zone is mentioned below:
When looking to find a free zone, it's important you first consider what type of free zone you want to base your company in. You can either look for an industry-specific free zone built around serving specific business activities. Similarly, you could also investigate investing in broader free zones that are built to serve a vast range of business activities.
Next, for business setup in an Abu Dhabi free zone, you must finalize your business activities. Knowing what you want your business to be involved in is crucial as it's one of the steppingstones to perfecting your company formation. By deciding on business activities, you will also find it easier to find the free zone you want to work within as they all cater to different markets.
3. Decide on a company name
It's important to take your time with the name as it's what your clients and your audience will use to identify your business from hereon.
A few other factors to consider is whether your chosen name is available? What the meaning of your name is? Does it disrespect or defame a section of society? If you plan on keeping the name as that of the owner or shareholder, you must keep in mind that the full name needs to be present, initials or abbreviations are not permitted by law.
4. Draft your free zone application
Now that the direction you want to proceed in is clear to you, the next requirement is to fill in and send your official application to the free zone authority you've selected. To successfully send across your license application, you must submit the following documents, among others:
Due to the difference in nature of these jurisdictions, they will have some requirements that are different from others. Having assisted in the setup of hundreds of companies in the free zones of Abu Dhabi, our team can assist you with additional documents you may require and how you can obtain these.
Provided you submit all documents along with your application, you should have a license issued in no time! After this, you can be on your way to apply for visas, open a corporate bank account and begin your company operations successfully.